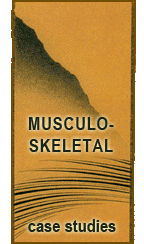 Chief Complaint: Pain and tightness in legs
Western Diagnosis: Sciatica, scoliosis
Medical History: Acid reflux (possible hiatal hernia),
GI sensitivity to meds, Lactose intolerance, does lots of physical labor at home,
Western meds and supplements
Celebrex: 50 mg
Synthroid
Glucosamine / Chondroiton sulfate

Last modified: September 8, 2009 ·

al ·

No Comments


Tags: Acupuncture, legs, pain · Posted in: Musculo-Skeletal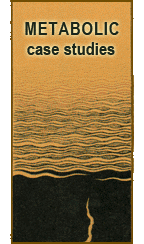 Chief Complaint: Migraine and edema in legs
Medical History: Has taken contraceptive for 1 year.
Questioning exam: Migraine with nausea and mouth ulcers for over 10 years. Temporal and on the right side with loss of vision in the left eye and numbness in the left arm.
Dizziness on standing up
abdominal and lumbar pain during period.

Last modified: September 8, 2009 ·

al ·

No Comments


Tags: abdominal, Acupuncture, edema, legs, migraines · Posted in: Metabolic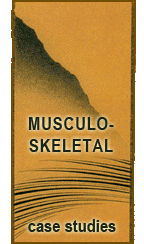 Chief Complaint: Prickling pain the lower legs and feet and low back pain
Western Diagnosis: Ideopathic peripheral neuropathy, osteoarthritis, osteopenia
Medical History: Patient is a 64 year old female who suffered an anxiety attack five years ago and a TIA three years ago before being diagnosed hyperthyroid and underwent a radioactive iodine treatment. She is now hypothyroid taking supplemental levothyroid and a daily 80mg aspirin. Patient suffers from osteoarthritis in the knees, feet and hands with visible deformity. Patient also suffers from osteopenia and takes Fossamax weekly. Otherwise, patient has an excellent diet and walks regularly. Patient lives near her family and sees them regularly, she also participates in various classes for seniors at the local community center.

Last modified: September 8, 2009 ·

al ·

No Comments


Tags: abdominal, Acupuncture, anxiety, legs, low back pain, pain, Peripheral Neuropathy · Posted in: Musculo-Skeletal, Neurological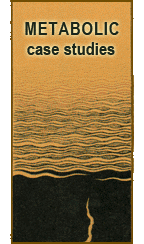 Chief Complaint: weakness and numbness in the legs
Western Diagnosis: Diabetic Neuropathy
History: Patient is a 61 year old male weighing 235 lbs, diagnosed with type 2 diabetes eleven years ago. Since then he has neuropathies in his lower extremities. In addition, he has pitting edema in his lower extremities, drop-foot in both ankles resulting from a pinched nerve at L4-L5 vertebrae caused by two car accidents.

Last modified: September 8, 2009 ·

al ·

No Comments


Tags: Acupuncture, ankles, diabetic neuropathy, legs, numbness, weakness · Posted in: Metabolic, Neurological