Archive for the 'Iatrogenic' Category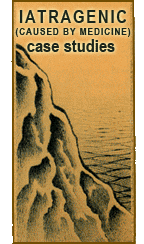 Chief Complaint: Side effects from MMR (measles, mumps, rubella) immunization
Medical History: 13 month old female in good health, 21lbs., 30″ tall. No major illnesses reported-child has never received antibiotics. No ear, nose, or throat complaints. Child drinks approx. 20 oz. of organic cow's milk daily, otherwise she drinks room temperature water. Parents reported feeding her a variety of table foods. The child takes two naps daily and sleeps through the night. The parents reported the child as having "normal "bowel habits, although they occasionally notice some undigested food in the stool. The child is characterized as happy, easy going, and very social.

Last modified: September 8, 2009 В·

al В·

No Comments


Tags: Acupuncture, MMR В· Posted in: Iatrogenic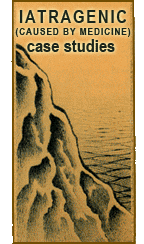 Chief Complaint: Pain and numbness post-surgery.
Western Diagnosis: Benign brain tumor located superior to l. mastoid process.
Medical History: Patient is a 35-year old female with main complaints of: reovering from l. mastoid/benign brain tumor, right lower quadrant abdominal and l. eye surgery (wt. put in l. eye m. so upper/lower lids would be functional). Secondary complaints include emotional trauma related to family situation/ pending divorce.
Questioning exam: Questions mainly revolved around post-surgical sx/s. Including: loss of sleep, numbness l. side of face and behind l. mastoid process/ear at incision site. Left side of face muscles do not function: patient can smile and use mouth on the right side but not left side.

Last modified: September 8, 2009 В·

al В·

No Comments


Tags: Acupuncture, Herbs, numbness, pain, post-surgical В· Posted in: Iatrogenic, Neurological