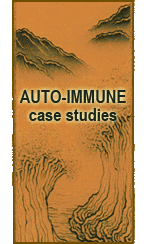 Chief Complaint: Pain in the Joints.
Western Diagnosis: Rheumatoid Arthritis
History: The patient complained of small joints starting in the winter from a long time. Gradually, it spread to larger joints mainly in the knee.
Symptoms: Joint Pain, Muscle pain, Body Ache, Tiredness, Stiffness, Swelling in the legs, too much weakness while doing even small work she was feeling weak.
Palpation: Pulse is thin and wiry.

Last modified: September 8, 2009 В·

al В·

No Comments


Tags: acupuncturist, arthritis, joints, pain, RA В· Posted in: Auto-Immune, Musculo-Skeletal