DSHEA Tutorial: Herbs as Substitutes to Drugs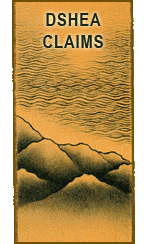 Non-Compliant Workaround #9: implying a disease claim by suggesting that the product is a substitute for a product that is a therapy for a disease.
Summary: A formula claiming to mimik the action of a drug or being a replacement for a drug is making a disease claim because drugs treat disease, and supplements aren't allowed to do that.
Example:
Xue Fu Zhu Yu Tang (Blood Mansion Eliminate Stasis Decoction)
Herbal Platelet Inhibitor
Again, according to the FDA source on the topic:
Inhibiting or decreasing platelet aggregation is the mechanism of action of a number of drug products approved for the treatment or prevention of stroke and heart attack. Thus, the agency would consider a claim to inhibit normal platelet function to be an implied claim to treat or prevent mentalhealthupdate.com these disease conditions.
A formula promoted as an herbal version of an existing drug too is against the rules. Drugs treat diseases, and so an herbal version of a drug would be considered a drug or at least thought to be making a drug claim.
Xiao Yao San (Rambling Powder)
Herbal Prozac
In the words of the FDA:
Claiming that a product is a substitute for a specific drug or therapy, e.g., "Herbal Prozac," is a different means of communicating that a dietary supplement is intended to treat a disease than claiming that the product belongs to a class of drugs associated with treatment or prevention of that disease, e.g., "antidepressant." [although equally non-compliant]
Next: disease claims by suggesting that your formula can assist drugs to do their job.

Last modified: August 7, 2009

Tags: Claims, DSHEA В· Posted in: Claims