DSHEA Tutorial: Drug Augmentation Claims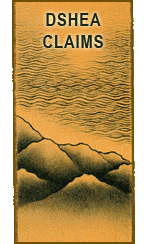 Non-Compliant Workaround #10: implying a disease claim by suggesting that the product augments a particular therapy or drug action;
A product cannot claim to augment a therapy or drug intended to treat disease. An herbal supplement marketed to treat hypertension along side beta-blockers is still making a disease claim that it will lower high blood pressure.
For example:
Tian Ma Gou Teng Yin (Gastrodia and Uncaria Decoction)
Boosts efficacy of beta blockers 35%

This is actually kind of unfortunate as this is the key treatment strategy among the integrated hospitals in China. Remember too that DSHEA doesn't regulate what we can do with herbs, but what we can claim. I don't see anywhere in the DSHEA act anything xanax online about how we discuss the benefits of these formulas in one-to-one interactions with our patients or clients. I might add that although the industry's Good Compounding Practices are not very well defined as of yet, they do all hinge on that one-to-one interaction. That seems to be the line in the sand. If you're selling herbal supplements sight-unseen, pay more attention to DSHEA. If you're a private practitioner just doing what you're licensed to do, the bar is set somewhat lower in regards to claims. At least that is my sense of the situation at the time of this writing (August 2009).
Next: disease claims by suggesting that supplement can work on disease vectors.

Last modified: August 6, 2009

Tags: Claims, DSHEA В· Posted in: Claims