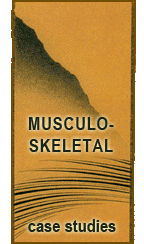 Chief Complaint: pain and stiffness in both thumbs
Western Diagnosis: osteoarthritis
Medical History: P is 54yr female currently menopausal, @40lbs overweight, has a hx of auto-immune disease in form of psoriatic arthrosis is the lumbar spine. overuse of yoga triggered the disease. Also has minor patches of psoriasis on legs and arms. Diet is rich in dairy, wheat, sugar, salt and wine.

Last modified: September 8, 2009 В·

al В·

No Comments


Tags: Acupuncture, Herbs, osteoarthritis, pain, thumb В· Posted in: Musculo-Skeletal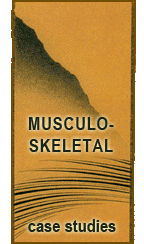 Chief Complaint: Shoulder Pain
Western Diagnosis: Osteoarthritis
Medical History: Patient shot competitive target archery as a teen and wore shoulder joint out. He shot 3+ hours per day 7 months out of the year for 9 years
Questioning exam: Left shoulder was painful, described as an ache that worsened with cold and damp. There was lots of popping and grinding in shoulder joint. There was limited range of motion.

Last modified: September 8, 2009 В·

al В·

No Comments


Tags: Acupuncture, osteoarthritis В· Posted in: Musculo-Skeletal