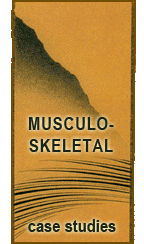 Chief Complaint: Pain in right thumb and wrist
Western Diagnosis: Arthritis
Medical History: Pt. is a 52 yo dental hygienist who presented with painful wrist and thumb that threatened to force her to quit her job. Problem began 9 or 10 years ago and has gotten progressively worse. Her health history is unremarkable, although she had a benign lump removed from her right breast approximately 10 years ago. Her diet is relatively good but she has a great deal of stress due to her aging parents. Sleep and digestion are good.

Last modified: September 8, 2009 В·

al В·

No Comments


Tags: Acupuncture, arthritis, pain, thumb, wrist В· Posted in: Musculo-Skeletal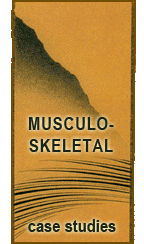 Chief Complaint: pain and stiffness in both thumbs
Western Diagnosis: osteoarthritis
Medical History: P is 54yr female currently menopausal, @40lbs overweight, has a hx of auto-immune disease in form of psoriatic arthrosis is the lumbar spine. overuse of yoga triggered the disease. Also has minor patches of psoriasis on legs and arms. Diet is rich in dairy, wheat, sugar, salt and wine.

Last modified: September 8, 2009 В·

al В·

No Comments


Tags: Acupuncture, Herbs, osteoarthritis, pain, thumb В· Posted in: Musculo-Skeletal