Acupuncture and Herbal Medicines for Shoulder Pain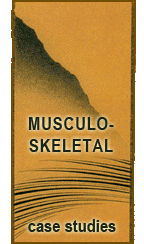 Chief Complaint: Pain in the Shoulder joints
Western Diagnosis: Shoulder Pain
Medical History: 17 year old male patient with a history of numerous bodily injuries due to playing football. The shoulder injury history of six months. Pneumothorax history ten years prior.
Questioning exam: Right shoulder pain constant dull ache, to sharp pain upon movement. Pain scale 8/10. Energy level 9/10. No decreased motion in joints.
Pulse exam: Pulse: bounding and choppy. Alarm points: LI4, LI10, LI11, LI14, LI15.
Tongue exam: Pale red with crack down middle. Thin.
OM Diagnosis: Local Qi and blood stagnation right shoulder joint. Injury causing stagnation and irritation in the channels of the lateral arm and shoulder joint.
Treatment Principle: Move qi and xue, tonify KI (to help with bone and joint strength).
Point Prescription: Right arm: LI4, LI11, LI14, LI15. E stim LI 14 to LI11.
Bilateral: KI 7, LR 3
Herbal Formula: Liu wei di huang wan
MSM and Vitamin C
Nutritional Advising
Lifestyle Prescription: Diet
Results: Excellent results
After 2nd treatment pain 5/10
After 3rd treatment pain 2 to 3 / 10
Last treatment no pain
Patient admitted to feeling better all over when taking Liu wei di huang wan.
Synopsis: Young people seem to heel very quickly and the patient responded very well to very few needles with e-stim locally. Short retention times.
Clinic Name: Clinic Nucleo
clinic address: 6101 Chapel Hill Blvd, Ste 202
Plano, Texas 75093 (Dallas-Fort Worth Metroplex)
USA
clinic phone number: 214 927 6895
email address: amber@clinicnucleo.com
Website: http://www.clinicnucleo.com

Last modified: September 8, 2009

Tags: Acupuncture, pain, shoulder В· Posted in: Musculo-Skeletal