Acupuncture Treatment of Neck and Back Pain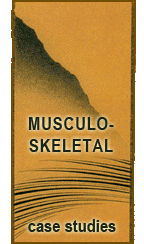 Chief Complaint: neck & back pain
Medical History: car accidents (2) 25 years apart. 1st frontal. and hit from passenger side by truck. Seat belts worn. 12th rib removed, partial kidney damage and surgery to repair. Patient overweight, low energy limited mobility, also suffering family loss, unrelated to accidents. Now has "head of family"responsibilities…
Questioning exam: poor sleep. always hungry, gets very irritated when food is deprived. Limbic system is out of control. Pain is localized to C3 left side. Tightness across the T3 line, limits range of motion. Low energy. Other vitals unremarkable, except pulse rate is a bit high ( 80 – 90 ) avg.
Pulse exam: ht pulse very weak, all other pulses palpable. Hara showed oketsu, ht reflex, oddi reflex,and adrenal, r side reflex. r scm tightness r c3 pain
Tongue exam: tip red pale tongue, thin body and thin yellow coat, with depression in center.
OM Diagnosis: Kidney Heart not communicating with blood stagnation, and shocked shen.
Treatment Principle: Harmonize Ht and K, calm shen and move blood.
Point Prescription: front: release scm w/L sj8-9 area. release pain from c3 w/ cv 10 12 13. release adrenal reflex w/ r k 6 & 27. Clear oketsu w/ L lv4 . release oddi w/ r sp9.
On back: trauma tx : t5 line w/ moxa ming men w/ moxa. also bl35 L for oketsu in head.
Herbal Formula: none
Lifestyle Prescription: qigong: 5 animal frolic style, bear and monkey
Results: results were great. Pain diminished, pulses balanced. This was first tx. Six tx to date, mostly now sotai and scar tx. All symptoms better, mobility at 90 %. Reduced other health care and pain meds to none.
Synopsis: Tx now every other week, for psych, physically reached goals.
Clinic Name: Ted Block Acupuncture
clinic address: 145 South Street, Freehold, NJ,07728
clinic phone number: 732-740-2205
email address: sotai.ho@mac.com
Website: http://TedBlockAcupuncture.com

Last modified: September 8, 2009

Tags: Acupuncture, back, neck, pain В· Posted in: Musculo-Skeletal