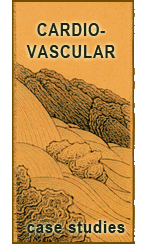 Chief Complaint: palpitations, insomnia, irregular erratic heartbeat
Western Diagnosis: arrhythmia, Post Traumatic Stress Disorder
Medical History: Pt. is 37 yr. old male with history of extreme sports career (cycling) with exposure to extreme heat and cold while racing. Childhood history of multiple traumatic events. For the past 20 years Pt. has noticed gradually worsening irregular heartbeat. Has been hospitalized 2 times for acute attacks. Pt. cannot sleep well. Very difficult falling asleep, dream-disturbances, night sweats, some low back pain. Still exercises but only light to moderate because of heart condition. Endurance and stamina, energy level throughout the day very low. Risk of arrhythmia acting up.

Last modified: September 8, 2009 В·

al В·

No Comments


Tags: Acupuncture, insomnia, irregular heartbeat, palpitations В· Posted in: Cardiovascular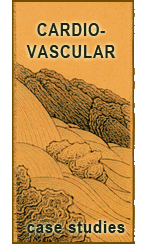 Chief Complaint: Chest tightness and palpitations chronic for eight years with an acute presentation for 2 weeks.
Medical History: The patient has been tested by a medical doctor for heart problems. The tests including an EKG, Stress Test, and blood values of cardiac enzymes show that the patient is within normal range. Her symptoms generally include tightness in the chest that is always present and palpitations while resting that can last as long as 20 minutes. On several occasions she experienced pain radiating down her left arm. The problem began 8 years ago after her fiance died. Prior to this incident she did not experience any of the signs and symptoms described above.

Last modified: September 8, 2009 В·

al В·

No Comments


Tags: Acupuncture, asthma, palpitations В· Posted in: Cardiovascular, Neurological, Respiratory