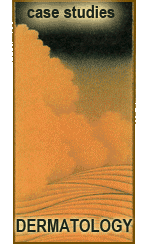 Chief Complaint: Lung pain,eczema on lips and hands
Western Diagnosis: Pleurisy, chest x-ray shows lungs are clear.
Medical History: Patient has a history of bronchitis, 2 incidents of pneumonia in the past 5 years. 5years ago mothers passed away,uncle last year, 18yr old nephew this past week. Patient has a busy life style, mother of one teen daughter, she travels once a month for her MBA to another state as well as works full time.

Last modified: September 8, 2009 В·

al В·

No Comments


Tags: Acupuncture, eczema, lung, pain В· Posted in: Dermatological, Respiratory