Archive for the 'Case Studies' Category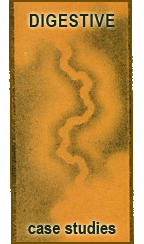 Chief Complaint: Recurring Nightmares
History: Patient was an 23yr old female who had no previous major medical history. She had a tonsillectomy when she was in grade school (did not remember age) . No medications, no history of abuse and could not think of any specific physical or emotional trauma.
Symptoms: Recurring dream of being chased then strangled. Initial onset was about 1.5 months prior to tx with an occurrence about 2/3 times per week. Patient was having difficulty sleeping due to anxiety about having nightmare and would sleep very lightly. After dream would usually stay up about 2 hours to calm herself down. All other functions seemed normal.

Last modified: May 26, 2010 В·

al В·

No Comments


Tags: abdominal, Acupuncture, anxiety, nightmares В· Posted in: Digestive, Well-Being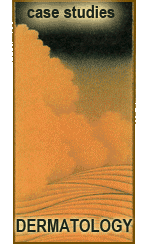 Chief-complaint: Rosacea
Western-diagnosis: Rosacea
Medical-history: Patient was a 36 female who first came in for fatigue. Patient has premenstrual anxiety, breast distension and diarrhea.
She has cramping and pain with period. She reports she is under a lot of stress. She does drink wine and coffee daily. Also, she likes spicy food.
Symptoms: Rosacea started in January with red cheeks and nose. Went to dermatologist and tried over-the-counter herbal remedies (Women's Balance) which helped some, but got worse in August of that year. Red, itchy slightly raised papules closer to eyes. Worse during and prior to period. Her skin is now oily. She is not sunlight sensitive.

Last modified: May 18, 2010 В·

al В·

No Comments


Posted in: Dermatological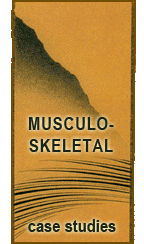 Chief-complaint: Right Shoulder Pain
Western-diagnosis: inflammation of the deltoid
Medical-history: 64 year old female.
Complaining of shoulder pain x 1 month.
Symptoms: Right shoulder pain
Pain with arm abduction
Forward flexion pain

Last modified: April 22, 2010 В·

al В·

No Comments


Posted in: Musculo-Skeletal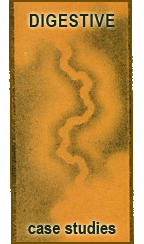 The Treatment of Vomiting with Tiao Wei Cheng Qi Tang (Regulate the Stomach and Order the Qi Decoction)
by Dr. Wang Chang-Yong 王常勇
Patient: Wan, female, 32 years old.
Chief Complaint: vomiting
Medical History: Ms. Wan suffered for a long time from low-grade fever, chest pain and cough. The respiratory department in the hospital diagnosed her with pulmonary tuberculosis, and after receiving treatment, she was all better.
But five days ago she started to vomit, gradually worsening, with many bouts each day; she vomited after eating, and had difficulty eating and drinking. She self-administrated some Western medicine sedatives and anti-emetic drugs but without any results. Then she sought care from a Chinese medicine doctor.

Last modified: March 16, 2010 В·

al В·

No Comments


Posted in: Digestive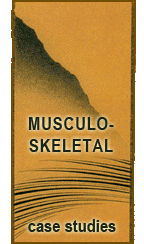 Chief-complaint: Arm numbness & weakness due to trauma
Medical-history: A right-handed young man (~21), seen & treated at a volunteer shift at a homeless youth drop-in service center. We'll call him Amadeus.
About a year previously, Amadeus got in a fight & was stabbed in the left arm, and then thrown in jail where he received almost zero medical attention. He had one wound up in the deltoid, and a more serious one about halfway up the ventral forearm. This trauma seems to have nearly severed his extensor digitorum (while he was in jail, he couldn't move or feel his fingers). About 4 months after the initial injury, he had surgery to repair the injury.
Symptoms: When I saw him, he had a large (about 8") crooked scar on his forearm; the initial knife wound had a deep scar at the center, & there are 2 surgical scars extending out from it.

Last modified: March 15, 2010 В·

al В·

No Comments


Posted in: Musculo-Skeletal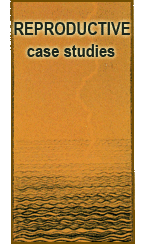 Chief-complaint: Infertility
Western-diagnosis: Infertility, hyperprolactinemia
Medical-history: 34 year old, female. She had taken contraceptive pills since she was 18. Stopped around June 2009 when she and her partner wanted to start a family. No pregnancy so far. Has history of cystitis. She had some tests in January 2009, which showed that she had hyperprolactinemia (PRL: 1030mu/L) and she had no ovulation.
Symptoms: Thought & worried too much, tend to catch cold, preferred warm drinks, extremely cold hands and feet, even needed to wear thick cotton socks in the summer, insomnia, had difficulty in falling asleep, severe constipation (once a week), occasional abdominal distention and acid reflux.

Last modified: March 12, 2010 В·

al В·

No Comments


Posted in: Reproductive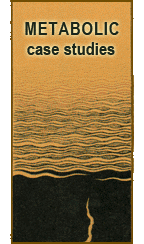 Myalgic encephalomyelitis (ME) or chronic fatigue syndrome (CFS):
Symptoms:
Frequently tired with low energy
Achy limbs and joints
Has to sleep in afternoon
Frequent frontal headaches
Dry skin
Floaters in vision
Dizzy on standing
Normally feels cold
Achy lower back
All symptoms worse for stress

Last modified: January 12, 2010 В·

al В·

No Comments


Tags: chronic fatigue В· Posted in: Metabolic, Neurological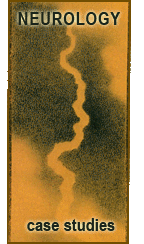 Chief-complaint: Insomnia
Western-diagnosis: Insomnia
Medical-history: Patient was a male in his mid 30's who had been having trouble falling asleep for the past 2 years. Patient had tried many drugs and supplements, but with not much success. Taking Ambien helped the patient fall asleep, but the quality of sleep from an Ambien induced sleep was poor. Patient also tried melatonin, with very limited success. No other major medical problems besides the insomnia were reported.

Last modified: December 4, 2009 В·

al В·

No Comments


Posted in: Neurological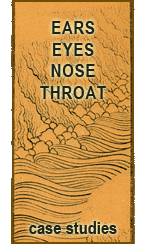 Chief-complaint: Sores in the mouth and tongue, swollen, tender and bleeding gums, painful red eyes
Western-diagnosis: Stomatitis and Conjunctivitis
Medical-history: 38 year old male. Generally very stressed, works long hours, eats junk food almost every day and is always feeling hungry. Has some abdominal discomfort after eating. Usually very thirsty but can't drink a lot of liquid. Has an odd sleep routine. Is usually constipated and has occasional burning of urine.

Last modified: October 19, 2009 В·

al В·

2 Comments


Tags: conjuctivitis, stomatitis В· Posted in: EENT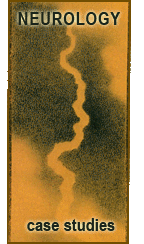 Chief-complaint: Chronic Headaches
Western-diagnosis:
Medical-history: 54 year old female. Daily Headaches mainly tension-type occasional migraines with nausea.
Symptoms: tight neck and shoulders, tight-band sensation around the head, constipation, nightsweats, hot flashes, low libido
Pulse: thin/thready
Tongue: textbook yin-deficiency presentation: red body with no coating

Last modified: October 8, 2009 В·

al В·

No Comments


Posted in: Neurological