The Oriental Medicine Treatment of Tension Headaches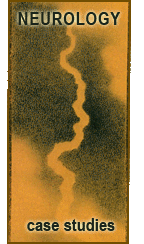 Chief-complaint: Chronic Headaches
Medical-history: 54 year old female. Daily Headaches mainly tension-type occasional migraines with nausea.
Symptoms: tight neck and shoulders, tight-band sensation around the head, constipation, nightsweats, hot flashes, low libido
Pulse: thin/thready
Tongue: textbook yin-deficiency presentation: red body with no coating
OM-diagnosis: yin-def with heat
Treatment-principle: nourish yin, clear heat
Point-prescription: Tan-style Method
Shen Men (bilateral)
L: PC9, HT8, GB34, ST36
R: LI4, TB5, SP6, LV2.5, KD3
Herb-prescription:
Tian Ma Gou Teng Yin (Gastrodia and Uncaria Decoction) (morning, lunch)
Da Bu Yin Wan (Great Tonify the Yin Pill) (before bed)
Lifestyle-prescription: Told patient to work on posture, showed her doorway stretches, and told her to take walks and keep her eye-level at the horizon to promote better posture.
Results: After 1st treatment constipation improved. Better sleep/less nightsweats
No hot flashes after 2nd treatment
After 3rd treatment no nightsweats
Patient had only 4 headaches in the three weeks after I began seeing her. Two were self-induced with wine. One she got from being irritated by going to a "headache seminar" given by a specialist MD, I thought that was amusing.
Saw the patient 5 times and things seemed to good. She went from having daily headaches for the last 7 years to virtually none in a 6 week period.
My next project would have been the low-libido but she has not returned.
Synopsis: It was a pretty straight-forward case of yin-deficiency. I wish I had another 5000 cases like that one, it would make our job pretty smooth.
Mason McClellan
L.Ac.
Minnesota Clinic of Integrated Medicine
560 Market St, Suite 11
Chanhassen
MN
55317
USA
952-294-9978
Stress Related Disorders
http://www.mnacupuncture.com

Last modified: October 8, 2009

Posted in: Neurological