depression, low energy treated with Chinese medicine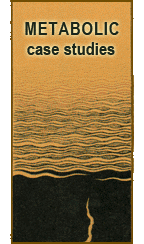 Chief Complaint: depression, low energy
Western Diagnosis: impotence, prostate
Medical History: Patient always tired, overweight and could not think sharply as well as having poor memory. Also, no sex drive, lower back pain, depression and couldn't sleep well. Also complained of frequent urination during nighttime.
Pulse exam: Wiry pulse which was thin and submerged in the rear position.
Tongue exam: Pale tongue
OM Diagnosis: kidney yang deficiency.
Consistent with symptoms.
Treatment Principle: kidney function tonify.
Point Prescription: Tonify point LU8 KI7
Sedate point SP3 KI3
Both stimulated for 20 min using acupuncture
Moxibustion UB23 UB47 each point 7 times
Herbal Formula: Prescribed combination herbal tea (kidney tonic, more than 18 different herbs but cannot provide chinese characters due to web limitations)
Lifestyle Prescription: Patient asked to eliminate from diet:
chocolate
caffeine
alcohol
pharmacy drugs
Also asked to stop smoking and do some more exercise. Patient asked to drink more plain water.
Results: After 18 treatments, patient experienced weight loss of 45 pounds, can think clearly and has more energy. Now has increased sex drive as well as elimination of prostate problems and lower back pain.
Courtesy of:
Sung Ho Kim Ph.D., OMD, L.Ac.
Kim's Oriental Medicine Clinic
5269-20 Buford Highway
Doraville, GA 30340
(770) 455-6511
info@acupuncturekim.com
http://www.acupuncturekim.com

Last modified: September 6, 2009

Tags: Acupuncture, depression В· Posted in: Metabolic, Neurological