Acupuncture and Herbal Treatment for Knee Pain and Trauma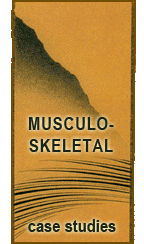 Chief Complaint: Knee Pain
Western Diagnosis: ACL Inflammation Post Surgery
History: ACL tear due to a soccer injury years prior. Surgery transplanted a donor ligament.
Symptoms: Pain due to over use.
Palpation: Rolling Pulse, Palpation of the knee presents tough scar tissue and a sensation of heat
Observation: Tongue body is red with a thin white coat
OM Diagnosis: Pain due to qi and blood stagnation
Treatment Principle: Move Qi and Blood
Point Prescription: St. 36, GB 34, GB 33, SP. 9, Liv. 8, Xiyan
I also did elbow ashi points
Herb Prescription: Shen Tong Zhu Yu Tang
Lifestyle Prescription: I advised this patient to be more mindful of her injury and protect it during exercise. She is an avid runner, yogi, and soccer player. I advised her to do daily stretches and exercises to keep her ligaments supple and ready for movement. Her pain seems to be stress related so I gave her tips on stress reduction as well.
Results: She felt no pain after the treatment for two weeks. She returned because she felt so much relief she over worked her knee again.
Synopsis: After a few sessions with this patient she began to understand that it was going to take patience on her behalf, and time to allow her body to recover.
Name: Shellie L. Rosen, DOM
Credentials: DOM
Clinic Name: Bodyvolve, LLC
Street address: 10900 Menaul Blvd. NE
City: Albuquerque
State: NM
Zip: 87112
Country: USA
Phone: 505-999-9468
Email: shellierosen@bodyvolve.info
Specialties: Pain, Weight Loss, Digestive Issues, Headaches, Nutritional Counseling, Teens, Pediatrics
Website: www.bodyvolve.info

Last modified: September 8, 2009

Tags: Acupuncture, Herbs, knee, pain В· Posted in: Musculo-Skeletal