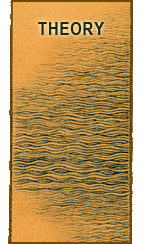 A look at the similarities and differences between Western and Eastern medicine. Or biomedicine, traditional medicine, modern and ancient medicine.
This article looks at:
Two perspectives offering complimentary approaches
Microscopic and macroscopic perspectives
A quick definition of qi
A quick definition of yin and yang
A quick definition of spirit or "shen"
Scientific research versus the test of time

Last modified: November 30, 2009 В·

al В·

No Comments


Tags: Integration, Theory В· Posted in: Theory
Chinese and traditional East Asian medicine can use tactile sensations to obtain at diagnostic information. This page describes the sensations of qi.

Last modified: August 14, 2009 В·

al В·

No Comments


Tags: Channel, Diagnosis, Theory В· Posted in: Diagnosis