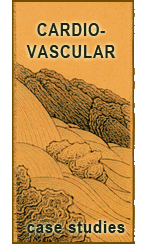 Chief Complaint: Over Weight and High blood pressure
Western Diagnosis: Obesity, high blood pressure
Medical History: 45-year-female who has been overweight for nearly 30 years and has high blood pressure for nearly 12 years.
Questioning exam: Do you have a normal appetite?
No. Sometimes I can't control myself even under the condition I don't feel hungry I must eat.
Pulse exam: Heart and liver pulse are superficial.

Last modified: September 8, 2009 В·

al В·

No Comments


Tags: Acupuncture, Herbs, hypertension, Obesity В· Posted in: Cardiovascular, Metabolic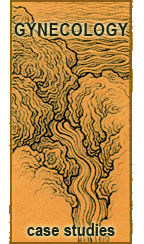 Chief Complaint: Pain Fatigue Weight-gain Delayed Menstrual Cycle
Western Diagnosis: Polycystic Ovary Syndrome
Medical History: Patient has experienced menstrual irregularities with delayed menstruation and worsening pain before menses since the previous year. Weight gain has also increased as well as fatigue and now depression. Patient has experienced hirsutism for the previous 2 years.

Last modified: September 8, 2009 В·

al В·

No Comments


Tags: Acupuncture, delayed menstruation, fatigue, Obesity, pain, PCO В· Posted in: Gynecological, Metabolic