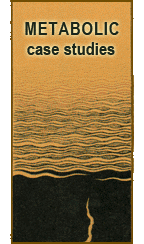 Chief Complaint: Fatigue
Western Diagnosis: Hepatitis C
Medical History: Patient contracted HCV, genotype 1a, 30+ years ago. His liver enzymes are elevated and fibrosis level on biopsy shows stage 3 bridging fibrosis.
Questioning exam: The patient has a very positive outlook towards life in general, but feels weighed down by overwhelming fatigue. He also suffered from diarrhea and nausia. Fatigue did not improve with exercise.
Pulse exam: The pulse was wiry, slippery and rapid on both sides. The main hara finding was oketsu, or stuck blood.

Last modified: September 8, 2009 В·

al В·

No Comments


Tags: Acupuncture, fatigue, hepatitis, Herbs В· Posted in: Metabolic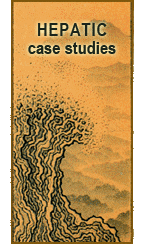 Chief Complaint: pains in hypochondrium , poor appetite & bad erection
Western Diagnosis: viral hepatitis
Medical History: patient is Male ,47 years old , with HCAg +ve , hight SGOT SGPT ,
Abd. distention
Questioning exam: question & answers about the case is for how long (3 years) what is the dietary habits

Last modified: September 8, 2009 В·

al В·

No Comments


Tags: Acupuncture, hepatitis В· Posted in: Hepatic, Infectious