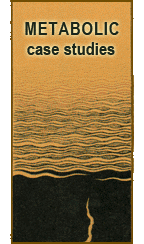 Chief Complaint: Candida
Western Diagnosis: Candida and fatigue
Medical History: 26 year old female Caucasian of A Blood type and high simple carbo diet and recent prolonged use of antibiotics for both URTI and bladder infections. Very noticeable "Geographic Tongue" with thick white coating in the areas that were not peeled. Patients pulse showed a locked and "Slippery" pattern only in the middle jiao both left and right.
OM Diagnosis: A: Damp Heat affecting the spleen organ due to diet, stress and antibiotics. B: Secondarily, Liver heat because of sensitive nature and highly intellectual nature and liver type voice.

Last modified: September 8, 2009 В·

al В·

No Comments


Tags: Acupuncture, candida, fatigue, Herbs В· Posted in: Metabolic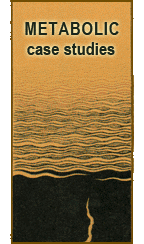 Chief Complaint: yeast infections
Western Diagnosis: yeast infection/candida
Medical History: Patient complains of consistent vaginal yeast infections. She excercises regularly, eats a lot of sugar in her diet and is on the birth control pill. She is a first year lawyer and is under a great deal of pressure.

Last modified: September 8, 2009 В·

al В·

No Comments


Tags: Acupuncture, candida, Herbs, yeast В· Posted in: Metabolic