DSHEA Tutorial: Drug Actions as a Disease Claim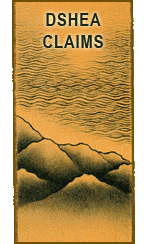 Non-Compliant Workaround #8: implying a disease claim by suggesting that the product belongs to a class of products that is intended to diagnose, mitigate, treat, cure, or prevent a disease.
So, although formulas that clear "toxic heat" in TCM are commonly used for bacterial infections, we can't just come out and say that!
Here's an example of a prohibited product class labeling claim:
Huang Lian Jie Du Tang
(Coptis Detoxifying Decoction)
Chinese Herbal Antibiotic


Here is a list of words that the FDA doesn't want to see on your labeling (bottle, website, or promotional materials, including those that you might insert into the package):
antibacterial

antimicrobial

antiseptic

antibiotic

laxative (this is the term pulled directly from the FDA's rules which seems to disagree with the prior statement allowing for the treatment of "occasional constipation")

analgesic

antiviral

diuretic (again, a diuretic for temporary water weight gain should be okay, see next page)

antiseptic

antidepressant

vaccine

"kills germs"

contains hormones
acceptable structure/function claims allow for terms such as
energizer

rejuvenative

revitalizer

adaptogen

tonic
Again the FDA doesn't like to see terms that imply conditions that are associated with dangerous states in which there is no ambiguity, but if a term may imply a disease or may not, it will be okay to use. In their words:
FDA would not consider the term "antispasmodic" to constitute a disease claim because the agency does not believe that it is closely associated with treatment or prevention of gastrointestinal disease. The term "anti-inflammatory" is, however, strongly associated with treatment of certain serious gastrointestinal diseases, and would constitute a disease claim.
Next: making disease claims by suggesting that your formula can serve as a substitute for a drug that does treat disease.

Last modified: August 8, 2009

Tags: Claims, DSHEA В· Posted in: Claims