DSHEA Tutorial: Disease Claims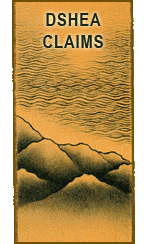 Non-Compliant Workaround #6: implying a disease claim by saying that the product has an effect on a disease.
You can file this under "duh".
Then again, Xiao Chai Hu Tang (Minor Bupleurum Decoction) is traditionally used for Shao Yang Bing (Lesser Yang Disease).
So, you'll want to avoid this:
Xiao Chai Hu Tang
For Shao Yang Disease
It might be prudent in this case to create labeling that looks something like this:
Xiao Chai Hu Tang
Regulates the Pivot Mechanism
or
Xiao Chai Hu Tang
Promotes Regulated Shao Yang Qi.
Next: using pictures or symbols to imply disease treatment.

Last modified: August 10, 2009

Tags: Claims, DSHEA В· Posted in: Claims