The Chinese Herbal Treatment of Infertility due to Tubal Obstruction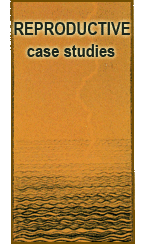 Chief Complaint: being unable to get pregnant after 5 year marriage
Western Diagnosis: 1.Tubal Obstruction, 2.Uterus dysplasia
Medical History: The patient hasn't been able to get pregnant since she got married 5 years ago.She went to see western doctor and was diagnosed with tubal obstruction and uterus dysplasia. She has experienced scanty menstruation, light color, dark clots, accompanied with legs soreness.
Questioning exam: This is primary infertility.
Pulse exam: Her pulse is rough and thin.
Tongue exam: Her tongue is purplish with white coating.
OM Diagnosis: Qi and blood stasis
Treatment Principle: Promoting Qi and blood http://buyzithromaxonlinemed.com circulation and removing blood stasis
Point Prescription: Uterus point, Guanyuan,Taichong, Zusanli, Baliao
Herbal Formula: Dang Gui 3 grams, Chuan Xiong 3 grams, Niu Xi 3 grams, Yi Mu Cao 3 grams, Mo Yao 5 grams, Ru Xiang 3 grams, Yuan Hu 3 grams, Cai Hu 2 grams, Tu Si Z i10 grams, Lu Lu Tong 3 grams, Bai Shao 5 grams, Shu Di 5 grams + modifications
Keep taking for 3 months
Results: The patient got pregnant 4 months later.
Courtesy of:
Lin Ying Wang, L.Ac., O.M.D.
Natural Healing Center
795 Castro St.
Mountain View, CA 94941
650-961-1688
nhc94041@yahoo.com

Last modified: September 6, 2009

Tags: Herbs, infertility В· Posted in: Reproductive