Chinese Medicine in the Treatment of Habitual Miscarriages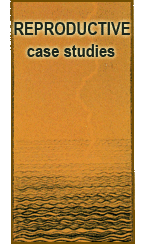 Chief Complaint: Frequent miscarriages
Medical History: This buy antibiotics online europe patient is a 30-year old woman with a history of frequent miscarriages. In the past year she had two miscarriages, one twelve months ago, and a second miscarriage nine months ago. Each miscarriage occurred during the first trimester of her pregnancy. Her gynecologist prescribed Progesterone and Clomid, neither of which produced a period of viable pregnancy. She has not had a period in six months, and would like to become pregnant again without miscarrying.
Symptoms: This patient has a history of an eating disorder (bulemia), obsessive thinking, and excessive physical activity. She feels cold, especially her hands and feet, but experiences occasional hot flashes and night sweats. She also sweats during the day without exertion. This patient complains of soreness in the lower back and knees. Her appetite is poor, and she feels nausea when her stomach is empty. This patient also reports bruising easily.
Pulse and Palpation: Pulse was slow and thready. Not felt in the Kidney position on either side.
Tongue and Observation: Tongue was light red, light white coat, slightly scalloped, and quivering. The patient's face was pale, and she was extremely thin.
OM Diagnosis: Sinking of Spleen Qi, Kidney Qi deficiency, and Blood deficiency.
Point Prescription: Du 20 to regulate and raise Qi.
Yin Tang and Ear Shen Men to calm the Shen.
Ren 12 and St 36 to tonify the Spleen.
Ki 3 to tonify Kidney Qi.
Liv 3 and Spl 10 to nourish Blood in the Ren and Chong.
Zi Gong (Baby Palace) to enhance fertility.
Herb Prescription: This patient declined herbs. Appropriate formula would be a combination of Bu Zhong Yi Qi Tang plus Er Xian Tang.
Lifestyle Prescription: Decrease physical activity. Suggested that the patient stop running every day, and switch to walking, Yoga, and occasional short runs.
Also suggested gaining five to ten lbs. by eating good quality proteins, whole grains, and dark colored fruits and vegetables. With a history of an eating disorder, this patient was concerned about gaining weight, but was willing to do what was necessary to have a successful pregnancy.
Results: After being treated once a week, the patient had a period in the third week. After eight weeks she became pregnant. She continued treatments throughout the first trimester of her pregnancy, and ultimately delivered a baby boy at full term.
Synopsis: This patient was experiencing frequent miscarriages due to sinking of Spleen Qi. This was most likely caused by damage to the St/Spleen from her bulemia. In addition, the frequent miscarriages combined with excessive exercise created a deficiency of Blood and Kidney Qi, making it hard for her to resume her menses after the miscarriages. By combining acupuncture with dietary changes and decreasing intense physical acitivty, this patient was able to get pregnant and carry the pregnancy to full term.
Practitoner: Lynn Jaffee
Credentials: L.Ac.
Clinic Name: Acupuncture in the Park
Address: 5821 Cedar Lake Road
City: St. Louis Park
State: MN
Zip Code: 55416
Phone: (952) 545-2250
Email: ljaffee@qwest.net
Specialties: Mental health, hormonal issues (menopause, PMS, etc.), cosmetic acupuncture
Website: http://www.acupunctureinthepark.com

Last modified: September 8, 2009

Tags: Acupuncture, Herbs, miscarriage В· Posted in: Reproductive