Acupuncture used for Reflex Sympathetic Dystrophy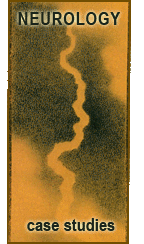 Chief Complaint: Pain in left lower extremity, unable to walk or bear weight on that extremity
Western Diagnosis: Reflex sympathetic dystrophy
Medical History: The patient had been very active in running, jogging activities. He sustained a mild injury to his left lower leg and foot. This developed into severe pain with swelling, discoloration. The pain was so severe that he sought the attentions of a renown orthopedic surgeon in the area. He was diagnosed with reflex sympathetic dystrophy. Despite regular Western treatment, the disability continued with the patient being less able to weight bear. He needed crutches to walk, and even with the crutches had continual pain. The orthopedic specialist recommended acupuncture for pain control and sent him to our clinic. Within five treatments the pain was relieved, and the patient was walking without the crutches or any assistive devices. He restarted jogging activities without pain within about a month.
Questioning exam: What were the symptoms the patient presented? Pain , swelling, http://www.valtrexbuynow.com loss of function.
What was the result of the treatment? Decreased pain, return to full preinjury activity levels.
Did the recovery last? Yes, this treatment was performed in about 1984, and the patient occasionally calls us, but has had no recurrence of his symptoms to date.
Pulse exam: Did not do pulse examination on this patient.
Tongue exam: Did not evaluation on initial evaluation.
OM Diagnosis: Chi blocked on liver, kidney meridians.
Treatment Principle: Unblock energy flows in involved meridians. Decrease pain, swelling , and return to weight bearing status.
Point Prescription: Liver 2, St. 41,42, Gb 38, 39, UB 59,60,54, 57, 50, St. 36, Sp 11, 5, Kidney 1
Lifestyle Prescription: Patient also encouraged to begin tai chi exercise program
Results: Good results in 5-8 visits. Patient without pain residuals , swelling decreased, returned to preinjury functional levels.
Synopsis: Excellent results. Patient has not had recurrence of problems since treatment in 1984. He contacts us periodically, but has not needed followup treatment for this problem.

Last modified: September 8, 2009

Tags: Acupuncture, RSD В· Posted in: Neurological