Acupuncture for Neck and Shoulder Pain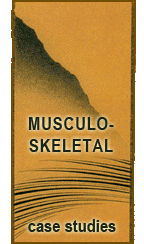 Chief Complaint: neck and shoulder pain since 16 years
Medical History: young woman, 35, refugee immigrant from Cuba, married with one daughter; gave history of persistent neck and shoulder pain of 16 yrs duration which came and went and tended to become persistent; worse at end of day, post-stress. works hard at a job and homemaker; non-smoker drinker etc. Indigenous- American diet; obviously overworked; has been to hospitals, has had X rays, medications, to no avail. Heard of our Community Acupuncture Clinic Refugee Component and came for help.
Questioning exam: Our approach was:
a. symmetry
b. extra channels
c. 5 Element Deep Diagnosis by Design style. pain type, periodicity, led to suspected HT qi depletion; tongue and pulse reaffirmed; point and channel palpation reinforced. Main discrepancy was a shoulder height asymmetry, and a LV stagnation of type of Oketsu by Matsumoto's school.
Pulse exam: both cun pulses Weak. both guans Stagnated and Full. both chi Weak and Deep. shu for HT tender. HT SI channels http://genericsing.com both tender in sectors. Ren 14 hollow and lax. Feet Cold, head warm.
Tongue exam: tongue with media fissure, red tip with papillae. Matsumoto's quadrilateral test showed warped shoulders.
OM Diagnosis: looked more like an asymmetry than an organ dysfunction.
Treatment Principle: 1. remove LV Stagnation L of navel
2. work with extra channels
3. tone HT and reduce LI.
Point Prescription: ketsu LV Stagnation cleared with Matsumoto protocol, L LV 4, LU 5, with R LV 4; L UB 35 next coccyx to clear possible portal veing congestion.
extra points:
K 6 – LU 7; SP 4 – P 6.
5 – e protocol,
tone k 2 Fire point on K channel [time was 5 PM] and reduce K 10.
Results: Pain shifted in 10 mts, was entirely relived with the asymmetry protocol. the rest was superfluous. treated weekly for 4 turns; no relapse.
Synopsis: asymmetry often precipitates problems which clear when this is righted. Matsumoto's work is stupendous and should be the 1st step to all treatments.

Last modified: September 8, 2009

Tags: Acupuncture, neck, pain, shoulder В· Posted in: Musculo-Skeletal