The Chinese Medicine Treatment of Low Back Pain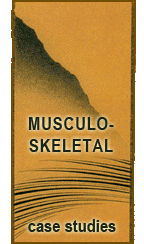 Chief Complaint: Low Back Pain
Western Diagnosis: Lumbago
Medical History: Low back pain for nine years because of car accident. No smoking and alcohol.
Questioning exam: Low back pain and weakness for nine years
Pulse exam: wire pulse. Press pain alone the spine at L-4 to s1.
Tongue exam: red and dry tongue.Limited movement at low back.
OM Diagnosis: kidney yin deficiency. Chronic Low Back Pain.
Treatment Principle: tonic kidney yin. Release blockage at bladder channel.
Point Prescription: local asi points and the points of bladder channel.
Herbal Formula: Liu wei di wang wan, take orally , eight pills three times a day.
Lifestyle Prescription: lose weight, excise , heating pad, infred light therapy, massage.
Results: Only three treatments, The patient feels pain free.
Synopsis: Acupuncture is a very safe and effective treatment compared with other treatment such as surgery and pain pills, etc.
Courtesy of:
Zhang Xie, L.Ac.
Pacific Acupuncture Center
34255 Pacific Coast HWY., #114
Dana Point, CA 92629
(949) 489-1911
Zhangxie_Liang@Yahoo.com

Last modified: September 6, 2009

Tags: Acupuncture, back pain, Channel, Chinese В· Posted in: Musculo-Skeletal