Epidemic Cholera treated with Acumoxa Therapy in Pakistan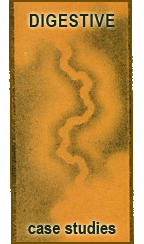 Chief-complaint: Diarrhea
Western-diagnosis: Cholera
Medical-history: In flood affected areas in Pakistan, gastrointestinal Disorders are very common. Diseases such as diarrhea, dysentery, vomiting, and colic to mention just a few.
Symptoms: Watery diarrhea, feelings of fullness, cramping pains.
CM-diagnosis: Excess type diarrhea
Treatment-principle: sedate spasms, tonify immunity
Point-prescription: Du 20,
Ren 4, 5 & 6
St. 25, 29, 36, 37 & 39
Li 4 & 11
U.B 25
Sp 4 & 6
Herb-prescription: Homoeopathic and allopathic medicines are being provided where available.
Results: We have tried acupuncture treatment in such cases and got very good results. Even without needling many patients are being treated with laser and electric pulse treatment at the specific acupuncture points. Moxibustion is also www.health-canada-pharmacy.com/products.html very helpful.
In flood affected areas, the diarrhea in children is of Excess type and we are providing Sedative treatment for controlling acute gastro-enteritis, feelings of fullness, cramping pains etc. In such cases we have experienced the specific points treatment along with immune enhancing points proved fruitful.
Synopsis: The members of Acupuncture Promotion & Welfare Society includes medical doctors, homoeopathic doctors and acupuncturists are serving the flood victims to the accessible areas under supervision of Dr Javed Iqbal Ch, The President, Acupuncture Promotion & Welfare Society (APS) Pakistan.
Sarfraz Ahmad
Information Officer
Acupuncture Promotion & Welfare Society (APS)
Pakistan
How to donate to help Pakistan: http://news.yahoo.com/s/ynews/ynews_wl3431

Last modified: September 2, 2010

Posted in: Digestive, Infectious