Review of Acupuncture Insurance Coverage in the USA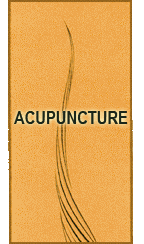 Insurance payments for acupuncture has been held up as the Holy Grail of the health of the AOM (Acupuncture and Oriental Medicine) profession since the mid-90s. While there are a number of insurance companies that provide this benefit, the actual dollars paid and definition of "medical necessity" vary widely.
What follows is a list of insurance companies and their policies regarding acupuncture payments, including copious links to their websites for more current information. Take particular note of the conditions that are covered. While acupuncture can be applied to almost anything, many insurance companies limit their coverage only to specific complaints such that acupuncture for very common complaints may not be covered, while dental pain or nausea due to pregnancy may be.
Insurance policies are very much in flux and generally a moving taget, this information may by obsolete, but at least it can give you a place to start your research. You can see how old this page is by scrolling to the bottom to note the "last updated" date.
Thanks go to Michael Jabbour with the ASNY and AAAOM for putting together this information.
AETNA
Aetna considers needle acupuncture (manual or electroacupuncture) medically necessary for any of the following indications [source]:
Chronic low back pain. (Maintenance treatment, where the patient's symptoms are neither regressing or improving, is considered not medically necessary); or
Migraine headache; or
Nausea of pregnancy; or
Pain from osteoarthritis of the knee or hip (adjunctive therapy); or
Postoperative and chemotherapy-induced nausea and vomiting; or
Postoperative dental pain; or
Temporomandibular disorders (TMD)
ANTHEM
[source]
Description
Acupuncture is the practice of piercing specific areas of the body along peripheral nerves with needles with the goal of inducing analgesia, relieving pain, alleviating withdrawal symptoms of substance abusers, or treating various non-painful disorders. In acupuncture, the placement of needles into the body is dictated by the location of meridians, thought to mark patterns of energy flow throughout the human body. Acupuncture has 4 components the acupuncture needle(s), the target location defined by traditional Chinese medicine, the depth of insertion, and the stimulation of the inserted needle. Acupuncture may be performed with or without electrical stimulation.
Medically Necessary:
The use of acupuncture is considered medically necessary for treatment of nausea and vomiting associated with surgery, chemotherapy, or pregnancy provided the individual does not have either of the following:
Pacemaker; or
Automatic implantable cardioverter-defibrillator (AICD).
The use of acupuncture is considered medically necessary for treatment of painful chronic osteoarthritis of the knee or of the hip, if all of the following criteria are met:
Radiographic evidence of osteoarthritis; and Absence of ALL of the following:
Other metabolic, inflammatory, or infectious causes of arthritis; and
Pacemaker or AICD; and
No plans for total joint replacement; and
Pain significantly affecting daily activity and function.
ASHP (American Specialty Health Plans) & HEALTH NET
Medically necessary services provided by a participating acupuncturist (or a non-participating acupuncturist, when emergency acupuncture services are provided or a referral is approved by ASHP) for the following injuries, illnesses, diseases, functional disorders or conditions, when determined medically necessary.
Initial examination, subsequent office visits, re-examination
Pain, including low back pain, post-operative pain and post-operative dental pain
Nausea, including adult post-operative nausea and vomiting, chemotherapy nausea and vomiting, and nausea of pregnancy
Carpal tunnel syndrome
Headaches
Menstrual cramps
Osteoarthritis
Stroke rehabilitation
Tennis elbow
Medically necessary X-rays and laboratory tests except as otherwise approved by ASHP's Director of Acupuncture Services or Health Net.
Blue Cross Blue Shield
Medical Policy Statement
Acupuncture is experimental/investigational for all indications.  While it may be considered safe and effective for treatment of nausea for selected patients, it has not been demonstrated to be any more effective than standard treatment.
Rationale
There is insufficient documentation in the medical literature to support the use of acupuncture as a treatment modality.  Patients in clinical trials using "sham" acupuncture needles and treatment had approximately the same result in relieving symptoms as true acupuncture needles and treatment.  There appears to be a large placebo effect in the use of acupuncture.  While certain studies have shown acupuncture to be effective in adult females for postoperative nausea control and chemotherapy related nausea and vomiting, it has not been established as having increased safety and effectiveness over standard therapies for this indication.
The introduction of acupuncture into the choice of treatment modalities readily available to the public is in its early stages.  Issues of training, licensure and reimbursement remain to be clarified.  There is sufficient evidence, however, of its potential value to conventional medicine to encourage further studies.
Medical Policy Position Summary (Non-clinical summary statement for customer use)
Acupuncture is the practice of inserting needles into the body to reduce pain or induce anesthesia.  More broadly, acupuncture is a family of procedures involving the stimulation of anatomical locations on or in the skin by a variety of techniques.  There are a number of different approaches to diagnosis and treatment in American acupuncture that incorporate medical traditions from China, Japan, Korea, and other countries. The most thoroughly studied mechanism of stimulation of acupuncture points employs penetration of the skin by thin, solid, metallic needles, which are manipulated manually or by electrical stimulation.
At the current time, acupuncture has not been proven to be any more effective in treating conditions such as headache, nausea and vomiting, pain, addictive behaviors, etc., than currently established medical therapies.  Therefore, acupuncture is considered experimental/investigational.
Inclusionary and Exclusionary Guidelines (Clinically based guidelines that may support individual consideration and pre-authorization decisions)
Acupuncture is not covered for any indication.
INDEPENDENT BLUE CROSS
[policies]
EXCELLUS BLUE CROSS BLUE SHIELD
[policies]
CIGNA
[source]
CIGNA covers acupuncture as medically necessary for any of the following indications:
nausea and vomiting associated with pregnancy
nausea and vomiting associated with chemotherapy
postoperative nausea and vomiting
postoperative dental pain
CIGNA covers acupuncture as an adjunct to standard conservative therapy for the treatment of ANY of the following CHRONIC painful conditions when other conservative methods of treatment have failed, there is limitation resulting in impaired activities of daily living, and there is reasonable expectation treatment will result in significant therapeutic improvement over a clearly defined period of time:
migraine or tension headache
osteoarthritic knee pain
neck pain
low back pain
CIGNA does not cover acupuncture when treatment is unlikely to result in sustained improvement or when there is no defined endpoint, including preventive, maintenance or supportive care, because it is considered not medically necessary.
CIGNA does not cover acupuncture for any other indication, because it is considered experimental, investigational or unproven.
CIGNA does not cover acupuncture point injection for ANY indication because it is considered experimental, investigational or unproven.
Health Network Solutions (HNS)
[policies]
LANDMARK
MEDICARE and MEDICAID
As of May 2008: The Centers for Medicare and Medicaid Services (CMS) currently do not cover acupuncture under any condition and issued a national non-coverage determination for acupuncture in May 1980.  In April 2004, CMS issued non-coverage decisions for acupuncture for pain relief in fibromyalgia and osteoarthritis.  Citing study design flaws, CMS concluded there is no convincing evidence that acupuncture is useful in improving health outcomes.  Therefore, CMS affirmed acupuncture is not reasonable and necessary for pain relief in fibromyalgia or osteoarthritis.  This status is unchanged through 2006. Medicare does not cover acupuncture for any indication.
MUTUAL OF OMAHA
[source]
Medical Specialty opinions regarding the appropriateness and efficacy of acupuncture vary. Some State Insurance Laws mandate allowance of coverage of acupuncture by a provider licensed in acupuncture. Acupuncture is generally not covered by our group policies. If the policy language and /or Rider does provide coverage for acupuncture services, these should be provided by a licensed acupuncturist and follow the benefit limitations of the policy and the guidelines noted below. 
Definition:
Acupuncture is the Chinese practice of piercing specific nerve areas with needles for pain relief or for induction of surgical anesthesia. Treatment should be provided only by a provider licensed or certified in acupuncture.
MEDICAL NECESSITY MAY BE INDICATED:
Failure of documented traditional conservative medical management with the use of NSAIDS/Steroids, Physical Therapy, Topical Agents, or Medical Pain Management for a minimal period of 3 months AND Treatment is Indicated for one of the following conditions:
Rheumatoid Arthritis/Osteoarthritis
Neuritis
Intractable pain
Bursitis
Neuralgia
Low Back Pain/Strain
Migraines
Chronic Headaches/Tension Headaches
NCHC: (North Carolina)
TRIAD HEALTH CARE
Statement of Policy

The determination of medical necessity for the use of  acupuncture with and without application of electrical stimulation to the needles is always made on a case-by-case basis.
The use of acupuncture (with or without the application of electrical stimulation) may be considered  medically necessary for  the treatment  of  pain or  other symptoms associated with disease, injury or surgery.
The use of acupuncture (with or without the application of electrical stimulation to the needles) may be considered medically necessary for the treatment of the side effect of medication-induced nausea or nausea associated with pregnancy.
The use of acupuncture (with or without the application of electrical stimulation) may be considered medically necessary for the treatment of  chemical dependencies  (including but not limited to nicotine, alcohol, narcotics, etc.).
The use of acupuncture (with or without the application of electrical stimulation) may be considered  medically necessary for the treatment of psychological stress and generalized anxiety.
Any treatment plan involving the use of acupuncture should ultimately result in a clinically meaningful reduction in the patient's pain level,  an improvement in the targeted symptom/sign,  the reduction in the use of medication or medical services, and/or an improved ability to carry out their usual activities of daily living.  The use of POLICY LIBRARY:  MEDICAL Doc. Control #:  PRV.MQ.MP.077.001

Last modified: June 26, 2011

Posted in: Acupuncture